by Lucy Reid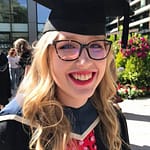 Humility is not exalting our weakness over the finished work, rather it is the acceptance that as he walked so can we walk in this world (1 John 4:17). Jesus' life on earth was never meant for the top shelf, unreachable and impossible to follow. No, he came down from heaven, placed his divinity aside (Philippians 2:7) and after gave us a helper, Holy Spirit (John 14: 26), so that just as Jesus prayed in the garden we could be one as the Father and the Son are one (John 17:21). Therefore, social justice is not a means to gain identity, esteem or value. Instead, seeking social justice is a fruit of being rather than doing (John 15). We do not not do good things because that's what Christians do or out of performance driven affirmation whether that be for God or people. It is love which compels us and God is love (1 John 4: 7-21). He has made his dwelling place in us (Colossians 1: 27) so the world may come to know him and that our spirit led lives may win the affection of outsiders.
Pursuing social justice as noble and awesome as it is was never meant to take the seat of obligation, although no doubt as believers we are called to be a voice for the voiceless (Proverbs 31: 8-10). Rather, its source must flow from the place of right identity and right standing with God – righteousness (Romans 3:22-26). It comes forth from faith in sonship (Ephesians 1:5), of who we are as children of God, and how this manifests through grace, a transformed life. By allowing the message of the gospel to shape and etch us, we can become the living message of God and be equipped to destroy the works of darkness (1 John 3:8) and to be the light of the world that he has called each of us to be (Matthew 5: 14-16).
Without love we can do nothing (1 Corinthians 13:2). Love never fails (1 Corinthians 13:8) and we can be certain that God's love has never failed us. It is amazing how we can become that same love to others. When we see that loving people can never fail, we no longer see faith as a method. We are no longer marking our own test to see if we measured up to a standard.
In love there is freedom, because love is not self-seeking. It is not in-it for itself. When you love the person front of you, you can never fail, because there is no other agenda. So, step out. Pray for the cashier who looks like she's having a bad day, stop for the one sitting on that park bench that you feel compassion for and talk to that classmate who always sits on their own in the lecture. Love never fails, remain in his love, abide in him and the rest will follow. After all, without Him we can produce nothing (John 15).
Lucy Reid has just graduated from Oxford Brookes University.
Opinions expressed are those of the author, not of Just Love Oxford. Just Love Oxford is not responsible for the content of external links.
[
image description
(cover): Lucy is standing in the middle of an empty road on a bridge.] [
image description
(inline): a close-up of Lucy smiling, wearing a mortarboard.]