True Religion and Social Justice
by Madison Carroll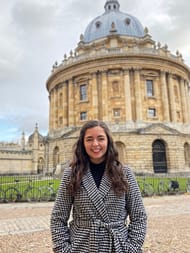 Many Christians currently shy away from calling themselves religious. In our world, being religious carries around vague or negative connotations. The traditional definition of being religious is to be devoted to certain beliefs or observances. (Merriam Webster) A growing number of people choose to not define themselves as religious but spiritual. I believe the shift from defining oneself as religious to spiritual is an attempt to separate from institutionalized structures of religion. People feel as though religion is simply rules to follow or ordinances to do and they do not want to be constrained in that way. However, Jesus completely redefines what true religion is for Christians.
The skepticism of religious institutions is not uncommon in the Bible. In fact, Jesus often criticized the religious figures of the day, the Pharisees and Sadducees, for being hypocritical in their religious practices. As the leading religious figures of the day, they would often flaunt their prayers or attire before others and sought to increase their status in society (Matthew 23 ESV). In Mark 12, Jesus teaches to beware of the religious leaders of the day:
"Beware of the scribes, who like to walk around in long robes and like greetings in the marketplaces and have the best seats in the synagogues and the places of honor at feasts, who devour widows' houses and for a pretense make long prayers. They will receive the greater condemnation." (Mark 12:38-40)
The actions of Jesus confused the Pharisees. When Jesus began his ministry on earth, the people who would come listen to him teach were the outcasts of society. Prostitutes and tax collectors, considered some of the most horrible people in this time period, came to listen to Jesus. People with chronic illnesses and disabilities, rejected and neglected by their communities, came to hear Jesus' teachings. However, though the community rejected them, this is to whom Jesus chose to minister.
Not only did Jesus minister to people the Pharisees thought unfit, but he was friends with them. The Pharisees began to ask Jesus' disciples why their leader would dine with tax collectors and sinners (Matthew 9:10-13 ESV). Eventually, the Pharisees began to complain about Jesus claiming "this man receives sinners and eats with them." (Luke 15:1-2 ESV). Not only did Jesus focus his ministry on the outcasts, but he also accepted them. He ate and drank with them – he had a reputation for hanging around the people that most tried hard to avoid.
Was Jesus being religious? It is easy to separate religion from outreach in our minds. We tend to think of religion as doing things such as going to church, praying, or reading the Bible while reaching out to others or volunteering is something we do because God commands us to love one another. (Matthew 22:39 ESV) However, this conception of religion is not what the Bible teaches. To understand the true meaning behind religion, it is helpful to examine the Book of James which says:
"If anyone thinks he is religious and does not bridle his tongue but deceives his heart, this person's religion is worthless. Religion that is pure and undefiled before God the Father is this: to visit orphans and widows in their affliction, and to keep oneself unstained from the world." (James 1:26-27 ESV)
This verse should change our entire conception of religion. Religion is not simply going to church or praying – though these practices are good and beneficial to Christians. True religion, the heart of religiosity, is to help the vulnerable – the orphans and widows as James puts it. Additionally, we are to remain upright in the world. This is exactly what Jesus modeled and what the Pharisees detested. Jesus visited those who were outcasts in society and befriended them while simultaneously remaining righteous in the world. To truly be religious is a call to help those who are in pain and suffering. This is a call for Christians to social justice. One can only imagine how transformed our world would be if Christians saw religion as a way to practice social justice rather than as a way to perform religious ordinances.
A wrong that Jesus specifically cited against the Pharisees was that they devoured the widows' houses. The Pharisees preyed on the vulnerable in society rather than fulfilling the call to help those in pain. In the context of James, we can understand that what the Pharisees did was in direct contradiction to what God considers pure religion. Jesus also criticized the Pharisees for neglecting the more important aspects of the law: justice, mercy, and faithfulness. (Matthew 23:23 ESV) Justice is as important to Jesus as mercy and faithfulness. The Pharisees neglected justice by failing to care for those around them and help those who were suffering. Though we might not be actively taking advantage of the vulnerable, our inaction towards those who are outcasts in society means that we are not fulfilling a call to participate in pure, undefiled religion.
As Christians, we are called to stand for justice in our world. We need to care for the vulnerable and accept those who society has rejected. If we do not do this, then our religion is in vain. We are meant to be emulating the life of Christ to those around us and a way to do that is to love those who the world dismisses. Jesus was not primarily known for going to the temple or associating with religious leaders, instead, he was known for befriending the rejected. He sought those who were unloved and unwanted. Our call to be truly religious is a call to work towards social justice. We are to aid those who are suffering and who are outcast by society.
---
Madison Carroll is a visiting student at Lady Margaret Hall.
Opinions expressed are those of the author, not of Just Love Oxford. Just Love Oxford is not responsible for the content of external links.
[image description: Madison standing and smiling, in front of the Radcliffe Camera.]