By Julie Yeow 
If you're like me you may have heard this analogy many times, but I'm going to repeat it because it's so good: imagine a parent baking with their child- cue messy kitchen. It would be way quicker and more efficient without them but the parent asks the child to 'help' anyway as a way to spend time with them, love them, involve them and teach them. I think this is how it is with us and our Father God. But instead of a cake, we get to partner with him in enacting justice and bringing his love to a broken world.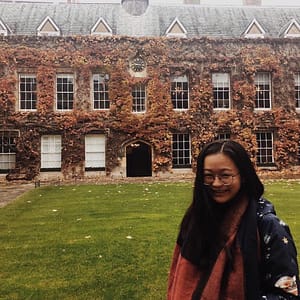 Let's start by looking to this Father God- described time and time again in the Bible as being perfectly just and righteous. Psalm 89:14 declares of God; "Righteousness and justice are the foundation of your throne; love and faithfulness go before you". He has the power to 'bind up the broken-hearted, to proclaim freedom for the captives and release from darkness for the prisoners' (Isaiah 61:1) and is the one who 'stands at the right hand of the needy' (Psalm 109:31). And don't even get me started on Jesus whose life overflows with; radical compassion, quality time spent with sinners and outcasts, loving the least, becoming the least for our sake and ultimately justifying us by dying for us on the cross. (seriously though, check this guy out…) When I read scriptures I am convinced that all the justice I long to see in the world, all the healing and freedom, is found in fullness in God. We need to remember that when we are asked to stand with the needy, God is already there.
Feeling a bit in awe of God? Same. But here's the great part for us- the part where he asks us if we want to lick the spoon. Although he does not need our help he invites us to join him in his mission, not as mere slaves but as his children and friends to whom he promises to supply all that we need. Forget the method of just trying harder or seeking the 'super holiness' that others surely have (hint- they don't), for Jesus himself is the very resource from which we are filled with 'everything good for doing his will' (Hebrews 13:21). He says 'I am the vine; you are the branches. If you remain in me and I in you, you will bear much fruit; apart from me you can do nothing.' (John 15:5) The key is to remain in him. Like a branch disconnected from the vine, we cannot survive spiritually or hope to live sustainably just lives apart from in relationship with God. That's why Jesus urges us to 'Remain in my love' (John 15:9). Only when we know the deep, overflowing, abundant love and grace of our Father God will we be able to genuinely extend this to those around us.
One of my all time favourite Jesus moments is when he says this;
"Come to me, all you who are weary and burdened, and I will give you rest.  Take my yoke upon you and learn from me, for I am gentle and humble in heart, and you will find rest for your souls. For my yoke is easy and my burden is light."
(Matthew 11:28-30)
Do you ever see our biblical call to justice as a burden? Honestly, when I see the sheer amounts of evil and injustice in the world, I do. How can I possibly carry this burden, I who so often rushes past the homeless on the way to a lecture or hasn't completely renounced plastic? Remember that feeling of awe at God's righteousness? Let's go back to that and swap being overwhelmed at the levels of injustice in the world with awe at what our God can do. Don't worry, Jesus already knows that we're weak and imperfect human beings. His response? 'Come to me… I will give you rest'. He offers to teach us his ways, to take us under his wing and transform us to become more like him. For us to take up his yoke and with it, his power and presence. Our actions become light and easy- not because he asks us to do easy things but because he gives us the strength to do them.
At my first Just Love meeting, I remember going to receive prayer and being given this piece of wisdom; 'when your heart isn't big enough to do the things God asks, borrow some of His heart'. Powerful. The truth is, my heart just isn't big enough to carry the burdens only God can fully bear. I need him, and that's okay. 2 Corinthians 12:9 says 'My grace is sufficient for you, for my power is made perfect in weakness'. Paul writes in 2 Corinthians 4:7 that although we are like 'jars of clay' (read fragile and fallible human beings) God uses us as a way to 'show that this all-surpassing power is from God and not from us'. Don't you see how our weaknesses, awkwardness and fears become vessels for his power? The pressure to be a perfect/super holy person is off. We don't need to earn or prove anything. What's more important is a real, authentic relationship with our Father God and a joyful reliance on his strength woven into the very fabric of our lives.
So let us be a community who embrace the easy yoke of Jesus; in awe of the righteousness and love of God, and sustained by the power and presence of the Holy Spirit.
---
Julie is a first year studying Engineering at Lincoln College.
[image description (inline right) Julie smiling on the right standing in front of a grass quad and a building wall covered in vines with browning leaves.]
Opinions expressed are those of the author, not of Just Love Oxford. Just Love Oxford is not responsible for the content of external links.