Hannah Barber, Co-President
3rd year Classicist, Worcester College, University of Oxford
hannah.barber@worc.ox.ac.uk
George Wicks, Co-President
2nd year Mathematician, St Anne's College, University of Oxford
george.wicks@st-annes.ox.ac.uk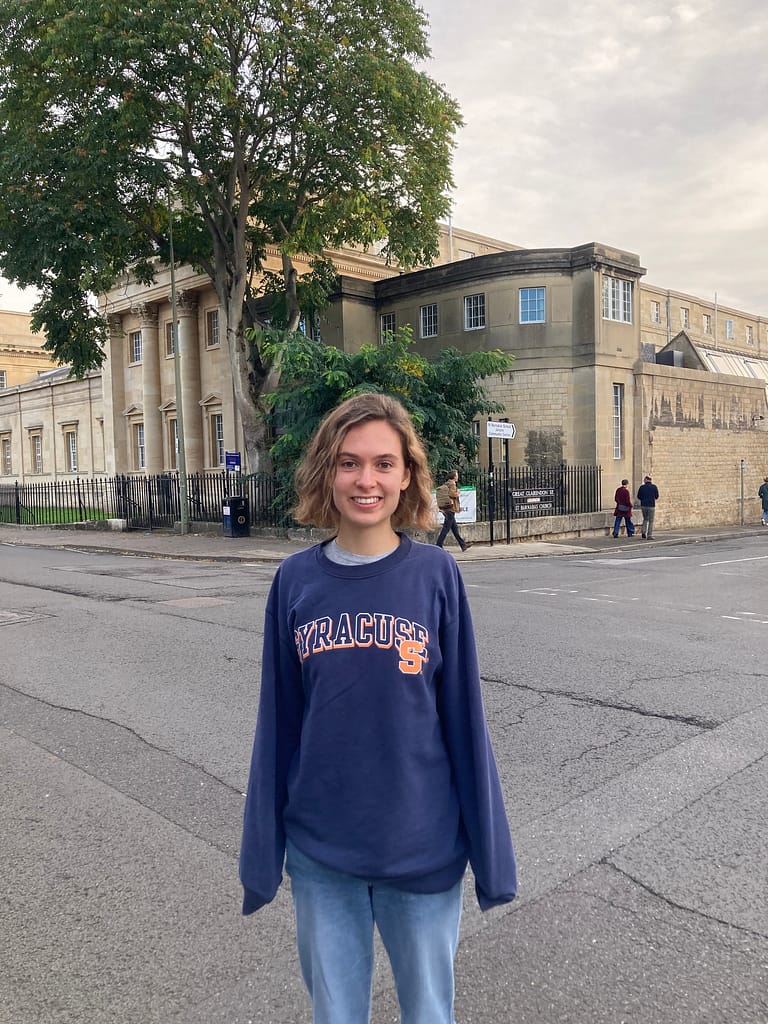 Annie Thomas, Personal Coordinator
3rd year Biochemist, St Anne's College, University of Oxford
anne.thomas@st-annes.ox.ac.uk
Josh Grier, Global Coordinator
3rd year Mathematician, University College, University of Oxford
joshua.grier@univ.ox.ac.uk
Chloe Hall, Secretary
2nd year Theologian, Pembroke College, University of Oxford
chloe.hall@pmb.ox.ac.uk
Nathan Halliday, Treasurer
3rd year Mathematician, St Anne's college, University of Oxford
nathan.halliday@st-annes.ox.ac.uk
Sophie Ivey, Publicity Coordinator
3rd year Chemist, LMH, University of Oxford
sophie.ivey@lmh.ox.ac.uk
Dami Tariuwa, Local Coordinator
3rd year Engineer, Jesus College, University of Oxford
adedamilola.tariuwa@jesus.ox.ac.uk
Hannah, Co-President
Hannah is one of our two wonderful Co-Presidents, and she works to guide the vision, culture and direction of our Just Love community. Hannah finds this role so meaningful because understanding the centrality of justice in Jesus' heart has had an irreversible impact on her personal faith, so she wants others to experience that too! Therefore, Hannah's heart breaks most for those suffering at the hand of modern day slavery and she desires to see every human being valued equally, as they should be.
George, Co-President
George's role as Co-President mainly involves leading and supporting the Just Love Oxford team, and big picture planning and direction of vision. George facilitates the growth of relationships and team work of the team to build a thriving community of Kingdom-seekers in Oxford. George is particularly passionate about God's heart in mental health issues, especially as many dimensions of society perpetuate the problems at hand and systems available to help are all too often ineffective.
Annie, Personal Coordinator
Annie is our Personal Coordinator: a role which encourages individuals in the Just Love community in their personal heart for social justice. Annie firmly believes that, if we as a community can grow in our personal and collective identity as children of God, the love that we have can positive impact
Josh, Global Coordinator
As Global Coordinator, Josh firmly believes in the importance of recognising injustice around the world, which is often less easy to see than the injustice immediately surrounding us. 'God so loved the world that he sent his only son…' (John 3.16, ESV) and not just our community. Josh is most passionate about climate change and feels it is important for us to seek justice on a global scale.
Chloe, Secretary
Chloe seeks to use her role as Secretary to facilitate the Biblical vision of Just Love Oxford and to collaborate with other Social Justice charities working in Oxford and further afield. Chloe especially wants to communicate to Students in Oxford that the call to respond to injustice applies to every individual and should always be expressed with compassion and sincerity.
Nathan, Treasurer
Nathan is treasurer for the JLOx community, helping to manage how we best spend our money to have as much of an impact as possible. Passionate about responding to global inequality of wealth and resources, Nathan sees the huge opportunity to make a difference as a nation which enjoys relative comfort. Generosity that costs us is hard, but God calls us to love like his son Jesus.
Sophie, Publicity Coordinator
As publicity coordinator, Sophie's role mostly involves advertising all JLOx events on social media to ensure the mission of Justice is carried forward throughout Oxford. Sophie cares deeply for those being exploited, and longs to see justice in issues of the environment
Dami, Local Coordinator
As Local Coordinator, Dami's role and passion is to encourage local volunteering and raise awareness about local issues: this includes supporting Just Love's Homeless Outreach.
Dami holds the bold and expectant hope for the end of homelessness, and she longs to see all children having access to a high quality education and being given the opportunities to achieve their full potential.