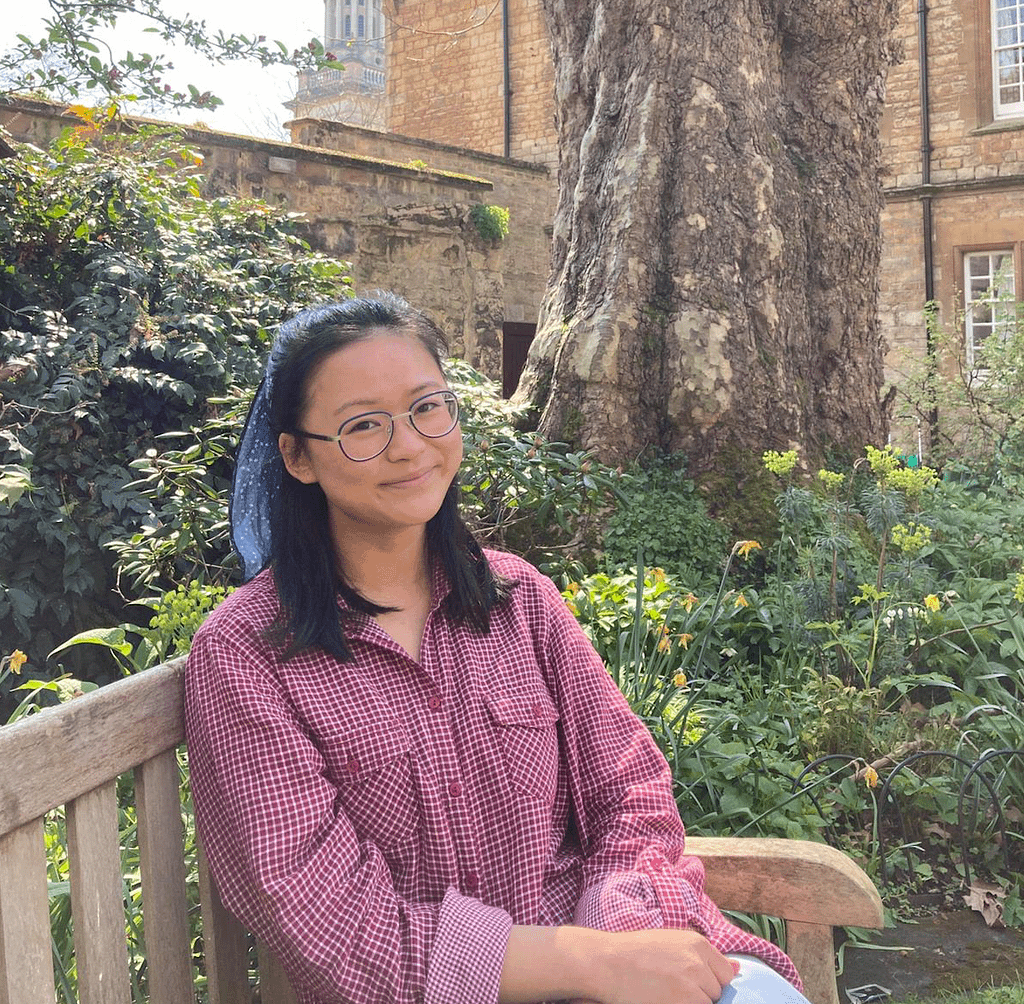 Julie Yeow, President
2nd year Engineer, Lincoln College, University of Oxford
Julie.yeow@lincoln.ox.ac.uk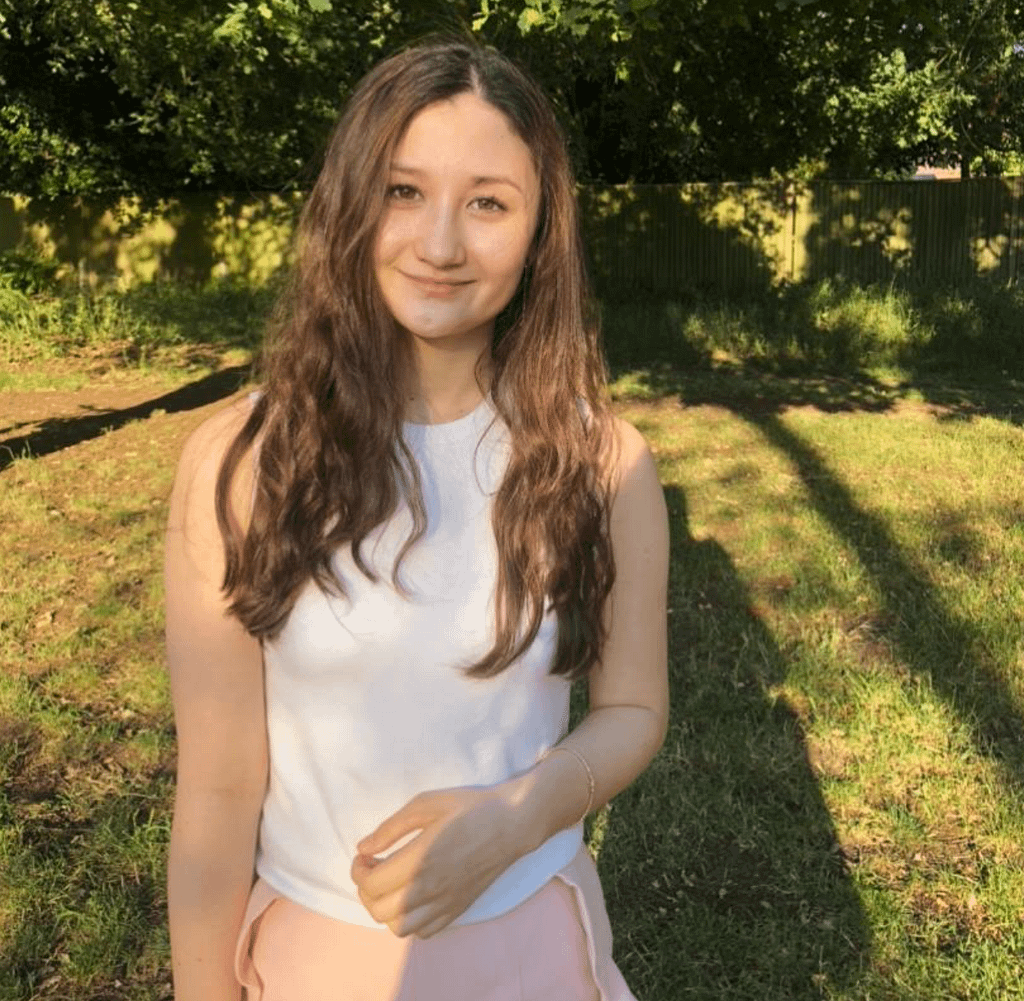 Sarah Coffey, Vice President
2nd year Medic, Trinity College, University of Oxford
Sarah.coffey@trinity.ox.ac.uk
Issy Pearse, Personal Coordinator
3rd year, French and Italian Student, St John's College, University of Oxford
Isabel.pearse@sjc.ox.ac.uk
Adam Winnifrith, Global Coordinator
2nd year Biochemist, Corpus Christi College, University of Oxford
Adam.winnifrith@ccc.ox.ac.uk
Nay Ridgway, Secretary
2nd year, English Language and linguistics student, Oxford Brookes University
Nay.ridgway3@googlemail.com
Susie Dowsett, Treasurer
2nd year, Politics Philosophy and Economics student, LMH college, University of Oxford
Susannah.dowsett@lmh@ox.ac.uk
Fran Tchapdeu, Publicity Coordinator
2nd year Medic, Brasenose College, University of Oxford
Franceska.tchapdeu@bnc.ox.ac.uk
Julie, President
Julie, Just Love's President, has a passion about seeing every human being treated with value and dignity, as people made in the image of God. She is passionate about seeking a world which reflects this, free from injustices such as slavery and poverty, and looking ultimately to God's kingdom where the last will be first and all wrongs will be put right.
Her favourite spot in Oxford is Christ Church Meadows and she can be found reading 'Having Nothing, possessing Everything by Michael Mather'
Get in touch with Julie if you want to find out about what Just Love does, or if you've got an idea for an event/project/area we're not currently involved in!
Sarah, Vice President
Sarah, our Vice-President, helps Julie think about Just Love's overall vision, as well as working with churches and other Christian groups to help engage Christian students with justice. She is particularly passionate about seeing an improvement of healthcare and medical resources for the developing world. Her favourite thing about Just Love is that you get to learn more about God's heart.
Her favourite spot in Oxford is port meadow and can be currently found reading a lot of essay plans especially during exam season!!!
Issy, Personal Coordinator
Issy is our Personal Coordinator this year and her role entails equipping and challenging Just Love to lead our individual lives more justly. . Issy is involved in organising and leading the weekly Just Lunches that happen on Saturdays. Just Lunches are opportunities to meet people in the Just Lunch community, eat lunch together and chat about living out Jesus' call to justice in our everyday lives. More details can be found on our 'What's on?' page.
Issy is passionate about the call for us to have a holistic pursuit of justice that transforms every aspect of our lives in the biggest and the smallest ways. Her favourite thing about Just Love is being part of something that has such a big and exciting vision for a completely transformed world but that had its humble beginnings here in Oxford. Issy is currently enjoying her year abroad in Italy but when in Oxford she can be found enjoying the scenes of Little Clarendon Street at night!
Adam, Global Coordinator
Adam is our global coordinator and represents Just Love's global campaigning efforts. He is passionate about loving god with all his Heart,Soul, Mind and Strength! For him this means that his heart breaks at global poverty, all forms of disease – infectious, ageing, genetic, nutritional, the climate crisis, systemic racism, period poverty, animal torture and the lack of clean water in some countries. He is passionate about working towards ending these injustices in the most impactful way possible and with real quality.
Adam will be running the Switch campaign group, as well as overseeing other term card events on global justice issues. He works closely with Daniel Storey who heads the homeless Outreach group.
Home for Adam is in Tonbridge Kent and his favourite spot in Oxford is the Grandpont Park.
Nay, Secretary
Nay is our Secretary. Her role entails taking minutes for our meetings and also charging our Just Love Blog. She is passionate about uncovering hidden poverty and taking action on overcoming the educational challenges that this brings to so many children and families in Oxford.
Nay is a student at Oxford Brookes and is passionate about bringing unity between all the Christian students of Oxford regardless of where they may study. Her favourite thing about Just Love is the way that it facilitates not just conversation, but action towards the pursuit of justice. She also loves how it shows that as students and young people, its never too early to begin pursuing this biblical call.
Susie, Treasurer
Susie is our treasurer, so is a whiz with all things spreadsheet and organisation! She is in charge of our finances; sorting out our expenses and also keeping track of our goals and achievements as a Just Love community. She is passionate about chatting about how the bible calls us to act justly, not just with Christian friends, but with non-Christian friends who think that the Bible and the church are all about outdated rules with no relevancy in 2021.
As a proud PPEist Susie can be found rewatching The Politician on Netflix or enjoying the scenes of the Canal in Oxford.
If you have any questions about Just Love's finances or would like to give to Just Love Oxford, you can contact Susie!
Fran, Publicity Coordinator
Fran is our publicity Coordinator and manages all things social media. She is in charge of keeping all the social media platforms up to date with information about what events are going on and where. Fran is passionate about seeing changes and increased access in the educational system so that all children and young adults get a fair chance at learning. She is also passionate about learning about and praying for the international body of Christ including the persecuted church; she is hopeful in seeing all nations around the world get to know Jesus and his love!Her favourite thing about Just Love is that it is a space of learning; learning about important justice topics; learning about the most effective ways to get involved and most importantly learning about why justice is so important to God and us!
When she's not found searching for the latest Inspo on instagram or vlogging she can be found going on walks in Christchurch Meadows or getting involved in random college sports!