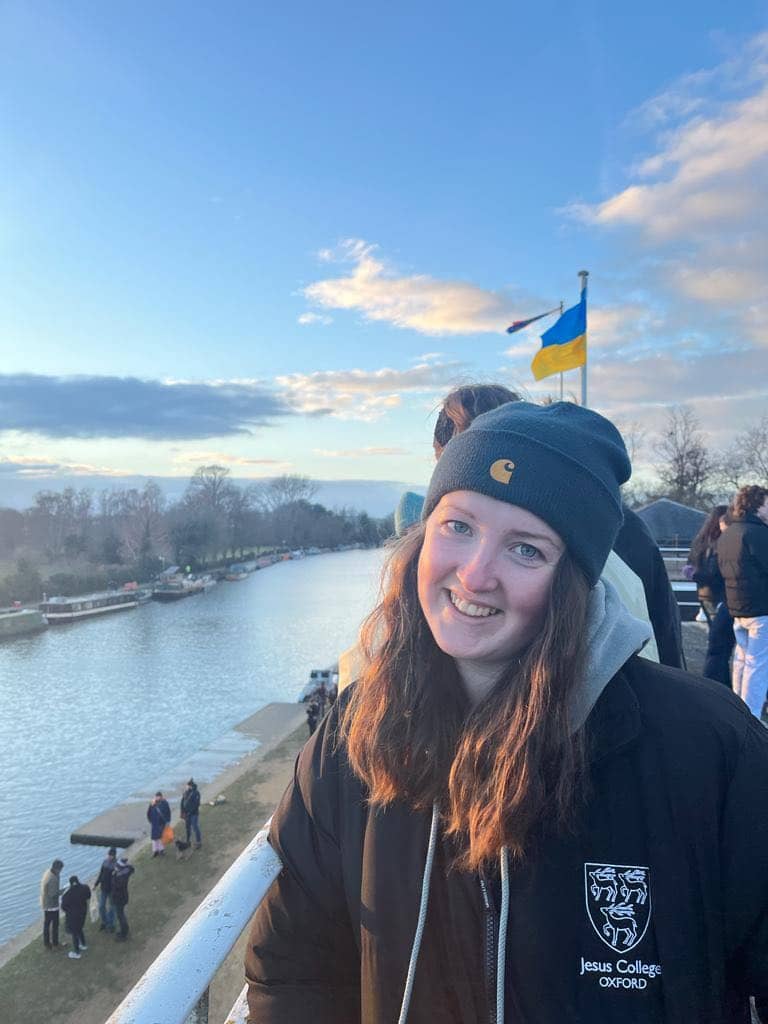 Hollie Noble, Co-President
3rd Year, English, Jesus College
Passionate about: building a community who live differently because of the love of Jesus.
hollie.noble@jesus.ox.ac.uk
Matthew Morecroft, Co-President
3rd Year, Biology, Somerville College
I care a lot about injustices both in Oxford and around the world, and specifically am super interested in how we, as a Just Love community, can make a difference around the climate crisis, homelessness, and addiction.
matthew.morecroft@some.ox.ac.uk
Julian Shellard, Personal Coordinator
3rd Year, Medicine, Christ Church
I feel passionately that everyone is entitled to a job providing sustainable income, and access to healthcare.
julian.shellard@chch.ox.ac.uk
Luke Dorman, Global Coordinator
3rd Year, Philosophy, Politics and Economics, Regent's Park College
Passionate about: Facilitating career paths involved in social justice
luke.dorman@regents.ox.ac.uk
Hannah Fogg, Secretary
3rd Year, English, Worcester College
Passionate about the Climate Crisis.
hannah.fogg@worc.ox.ac.uk
Oyindasola Bello, Treasurer
3rd Year, Economics and Management, Brasenose College
Passionate about: advocating for social inclusion for the marginalised and equal access to opportunities.
oyindasola.bello@bnc.ox.ac.uk
Becky Milne, Local Coordinator
2nd Year, Education Studies, Oxford Brookes University
Passionate about helping people who are experiencing homelessness or are in addiction.
beckydlmilne@gmail.com
Georgia Sanderson, Homeless Outreach Coordinator
2nd Year, French and Italian, Keble College
Passionate about promoting fair trade food and equitable working conditions
georgia.sanderson@keble.ox.ac.uk
Emma Lee, Publicity Coordinator
2nd Year, Materials Science, The Queen's College
I'm passionate about giving fair opportunities to those who are denied access to support, jobs, and education, especially the rights of refugees and asylum seekers.
emma.lee@queens.ox.ac.uk