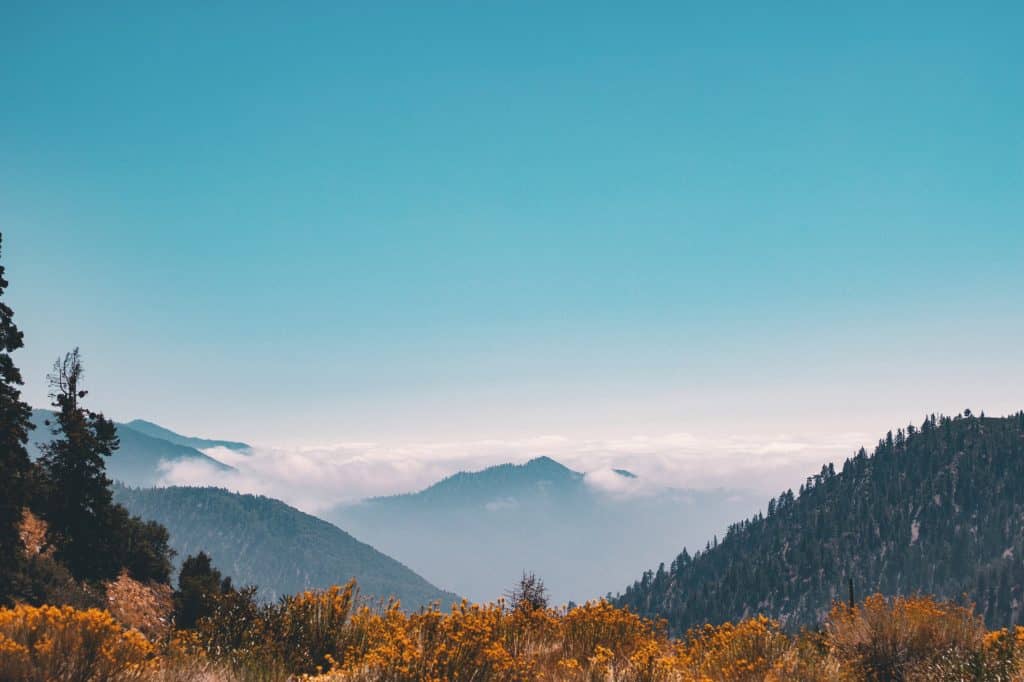 Foundations
13/05/21
By Nay Ridgway
"Righteousness and justice are the foundation of your throne; steadfast love and faithfulness go before you" (Psalm 89:14)
For many, the story of the wise man building his house upon the rock will be a familiar one. Even if you haven't read the parable in the gospel of Matthew (7:24-27), perhaps like me, you sang the song in primary school assemblies, maybe even accompanied by some questionable actions?! Either way, many will be able to grasp the essence of what this illustration is telling us; that it is far wiser to build upon a rock, a firm foundation than it is to build upon sand, which when the wind blows, will before long, crumble to the ground. As Christians, we believe that this is not simply an instruction for what building material is most effective; instead it is an example for how to live with God at the centre. The rock is reflective of the sure and firm foundation that is God, and how with him, no matter how powerful the storm is, your foundation will not give way.
"And the rain fell, and the floods came, and the winds blew and beat on that house, but it did not fall, because it had been founded on the rock."

Matthew 7:25 (ESV)
As you may already be aware, our theme for Just Love this term is 'Foundations'. One reason for this is that we believe justice is foundational to God's character and in turn, his kingdom. As it says in Psalm 89:14, it is both righteousness and justice upon which the throne of God sits. Therefore, if we are to be pursuing God's vision to further his kingdom, we must see it as essential to grasp an understanding of his foundations. If we are to live Christ-like lives, our foundation must be aligned with that of the Lord's. This is especially true in our pursuit of justice. The biblical call to seek justice that we read in Micah 6:8 "He has told you, O man, what is good; and what does the Lord require of you but to do justice, and to love kindness, and to walk humbly with your God?" can often feel an overwhelming one. Righteousness means 'right relationship', whilst justice means 'putting right what is wrong', therefore, by pursuing such foundations, we are pursuing God's intended way. This can feel challenging and at times uncomfortable to acknowledge; it is often not a case of not wanting to build such foundations, rather we are so often met with questions of how to.
Jo Herbert-James spoke so wonderfully at our term launch a couple of weeks ago about what, as Christians, it means to build the right foundations for the pursuit of justice. Something that she said really spoke to me: "Justice is not for the fainthearted". Jo explained this by saying that going after justice in our everyday lives can often seem nothing short of a series of inconveniences; it is not the most convenient or glamourous way to live. For that exact reason, if we are to take justice seriously and ensure that our pursuit is sustainable, we must understand why we are doing it. To know why is to be equipped. Once we grasp the foundations of God's kingdom, we are then able to see God's vision for his world. How could we ever fulfil God's vision for our broken world by simply living in pursuit of our own, with no security or assurance? Scripture tells us that God's foundation is sure and steadfast. Micah 6 provides us with the instruction of what we must do as Christians; we are to do justice, to love with kindness and to walk in humility. God's calling for our lives is not a dormant or static one. He longs for us to love, to walk, to do, in the nature of his son Jesus.
So, how do we as a community begin doing justice? Well, Micah 7:18 reads "He does not retain anger forever, because he delights in steadfast love". The Lord does not hold onto his anger forever; there is so much to take from this, particularly when reflecting on the anger that we often experience towards the volumes of injustice faced in our world. However, this scripture tells us that the Lord by far prefers love, to anger. In fact, as Psalm 89 states, the Lord's steadfast love goes before him. Therefore, not only is it foundational to God's character, but steadfast love also goes ahead of righteousness and justice, the foundations of his throne. So, if we are living in pursuit of God's kingdom and for restoration of right relationship with him, then we must lead with love. Love must go ahead of all that we do. However, we recognise that this is far easier said than done sometimes, which is why we have to seek God's wisdom in how to sustain such an attitude. When reflecting upon this, I came across the verse in James 3 which says: "But the wisdom that comes from heaven is first of all pure; then peace-loving, considerate, submissive, full of mercy and good fruit, impartial and sincere. Peacemakers who sow in peace reap a harvest of righteousness." (verses 17-18). Therefore, if we pursue justice from a place of peace, objection of worldly praise or self-glorification and complete reliance on wisdom from above, then the Lord will honour that with good fruit and a harvest of righteousness; right relationship with him.
"He does not retain his anger forever, because he delights in steadfast love."

Micah 7:18 (ESV)
Isaiah 28:16 says this: "therefore thus says the Lord God, "Behold, I am the one who has laid as a foundation in Zion, a stone, a tested stone, a precious cornerstone, of a sure foundation". We are told here that the Lord has given us a foundation which is 'sure', one that is guaranteed to hold fast during the turbulence of life, one that is steadfast and unchanging. This bring such hope when navigating our longing to see justice in our world; to know that as we walk the journey of faith, the Lord's foundation, his righteousness and steadfast love, are never changing. Therefore, as we pursue the call to justice in a turbulent and broken world, why would we deny the assurance that the foundation of the Lord gives us? We can take delight in the understanding that as we are called to walk in humility, we are not left to rely upon our own abilities.
Finally, to do justice. Matthew 7:17-20 says "So, every healthy tree bears good fruit, but the diseased tree bears bad fruit. A healthy tree cannot bear bad fruit, nor can a diseased tree bear good fruit". Both as a Just Love community and also as Christian students in general, the fruit of our works will reflect the condition of our foundation. In order to bear 'good fruit' we cannot have an unhealthy or 'diseased' foundation. If our foundation aligns with that of God's kingdom, then the fruit produced cannot be bad. Therefore, in the acts of doing justice, may it be our prayer that the fruit of such actions would represent a healthy, firm foundation that is rooted in the pursuit of restoration of right relationship with God. Also, whilst walking humbly, may we recognise when it is time to tend-to and prune the tree to ensure healthy opportunity to flourish and for good fruit to be produced, in the name of Jesus.
Hopefully this has provided you with some insight into our term theme of foundations! As a committee we are expectant for what God is going to do over the next few weeks and we are so excited to have you journey with us in pursuing this biblical call to do justice, love kindly and walk humbly.
---
Opinions expressed are those of the author, not of Just Love Oxford. Just Love Oxford is not responsible for the content of external links.
Nay is a 2nd year studying English Language and Linguistics at Oxford Brookes.